Lombard Roofing Company
Quality local roof repair and replacement services in Lombard, IL.

Ensure the Success of Your Roofing Project with Our Trusted Team
Roof replacement in Lombard with products made in the U.S.A.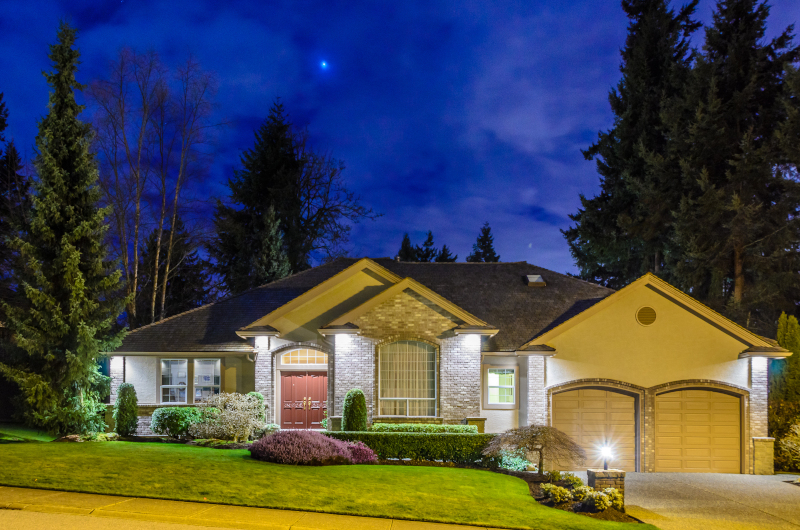 Lombard roof replacement
When it comes to your roofing project, you want to trust the team that is handling it. At AES, we have built a reputation as a trusted roofing company in Lombard, IL.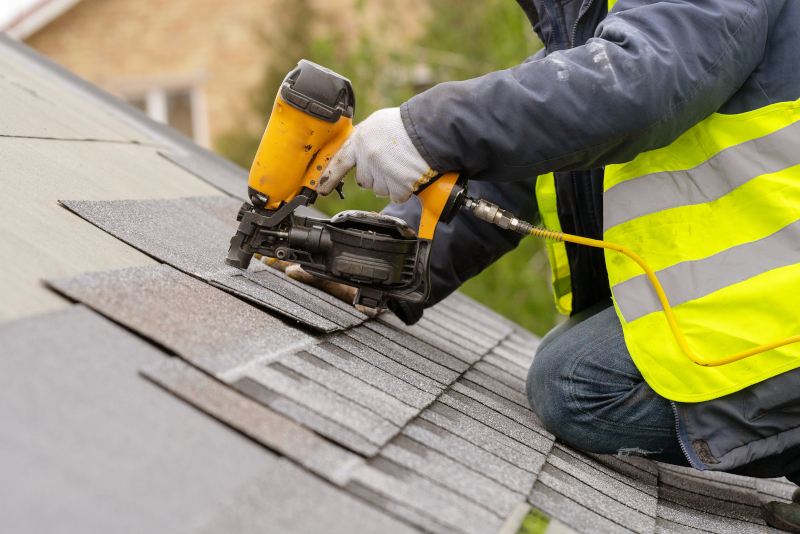 Lombard roofing professionals
Our team is dedicated to delivering exceptional roof repair, replacement, and maintenance services to property owners and managers in Lombard. Don't take chances with your roofing project – choose the team you can trust at AES.

Looking for a reliable Lombard roofing company?
Contact us today to schedule your free roof inspection and start turning your home into the beautiful, dream property you've always wanted.
Request a Quote Now!
Frequently Asked Questions
Is a building permit required for roofing work in Lombard?
Yes, a building permit is required for installation of replacement, additional or new roof coverings on existing structures in Lombard.
What codes does the Village of Lombard follow for roofing projects?

The Village of Lombard follows the 2018 International Building Code, 2018 International Residential Code, 2018 International Energy Conservation Code, 2018 International Fuel Gas Code, 2018 International Mechanical Code, 2018 International Property Maintenance Code, 2017 National Electric Code, 2014 Illinois State Plumbing Code, 2018 International Fire Code, NFPA 13 – 2016 Fire Sprinkler Code, NFPA 72 – 2016 Fire Alarm Code, 2018 Illinois Accessibility Code, 2010 Federal ADA Standard, Elevator Code as adopted by the State of Illinois, 2015 NFPA 101 Life Safety Code, 2009 ICC/ANSI A117.1 Standard for Accessible & Usable Buildings & Facilities, Accessibility Requirements of Fair Housing Act, Lombard Municipal Code Chapter 150: Building Code, Lombard Municipal Code Chapter 155: Zoning Ordinance, Lombard Municipal Code Chapter 154: Subdivision & Development Ordinance, and Lombard Municipal Code Chapter 153: Sign Ordinance.
Are inspections required for residential roofing projects in Lombard?
Inspections are not required for residential roofing projects in Lombard, but they can be requested upon completion of the project.

What are the construction hours for roofing projects in Lombard?
Construction hours for roofing projects in Lombard are Monday through Saturday from 7:00 AM to 6:00 PM, and on Sunday and holidays from 10:00 AM to 6:00 PM. If a contractor is working on the site before or after these hours, residents can report the violation by calling 911.
Address
Allied Emergency Services, INC
License Number: 104.019029
2208 Midwest Rd, Suite 105
Oak Brook, IL 60523

811 East Washington Ave, Ste 400 #0040 Madison, WI 53703
Emergency (24/7)
Toll Free: (800) 792-0212