Roof Repair Winnetka
Quality local roof repair and replacement services in Winnetka, IL.

Ensure the Success of Your Roof Repair with Our Trusted Team
Roof repair in Winnetka with products made in the U.S.A.
Winnetka roof repair
When it comes to roof repair, you want to trust the team that is handling it. At AES, we have built a reputation for trusted roof repair in Winnetka, IL.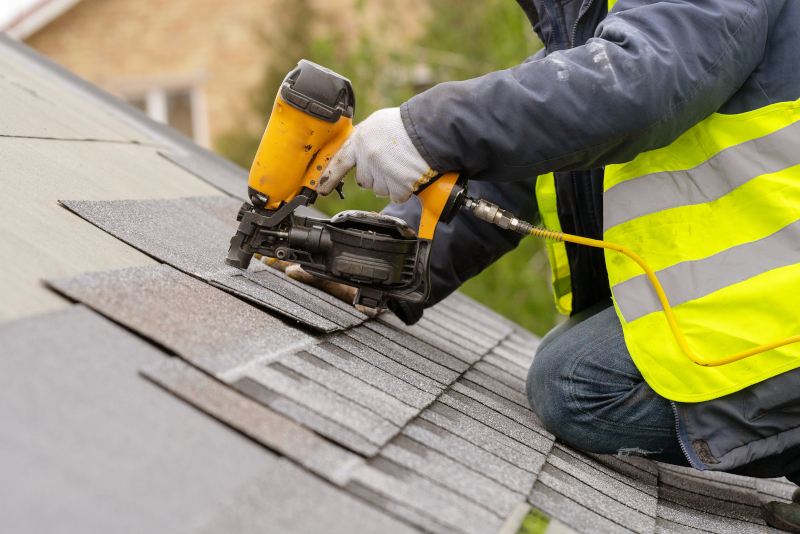 Winnetka roofing professionals
Our team is dedicated to delivering exceptional roof repair, replacement, and maintenance services to property owners and managers in Winnetka. Don't take chances with your roofing project – choose the team you can trust at AES.

Looking for a reliable roof repair in Winnetka?
Contact us today to schedule your free roof inspection and start turning your home into the beautiful, dream property you've always wanted.
Request a Quote Now!
Frequently Asked Questions
What are the most common types of roofing materials used in Winnetka, IL?
The most common types of roofing materials used in Winnetka, IL include asphalt shingles, metal roofing, clay and concrete tiles, and flat roofing materials such as rubber, TPO, and PVC. The type of material used will depend on the type of roof and the extent of the repair.
How can I tell if my roof in Winnetka, IL needs repairs?

Signs that your roof may need repairs in Winnetka, IL include missing or damaged shingles, cracked or curled shingles, water stains on the ceiling, leaks in the attic, or dark spots on the ceiling. If you notice any of these signs, it's important to schedule a professional roofing inspection to determine if repairs are necessary.
How long does a typical roof repair take in Winnetka, IL?
The length of time a roof repair takes in Winnetka, IL can vary depending on the size and type of your roof, the extent of the damage, and the materials used. However, a professional roofing contractor will be able to give you an estimated time frame once they have assessed the condition of your roof. Typically, a roof repair can take anywhere from a few hours to a few days.

Is there any maintenance required for my roof in Winnetka, IL?
Yes, regular maintenance is important to prolong the life of your roof in Winnetka, IL. This can include cleaning your gutters, inspecting for damage, and checking for proper ventilation. A professional roofing contractor can also perform regular maintenance and repairs, to help ensure that your roof stays in good condition for as long as possible.
Address
Allied Emergency Services, INC
License Number: 104.019029
2208 Midwest Rd, Suite 105
Oak Brook, IL 60523

811 East Washington Ave, Ste 400 #0040 Madison, WI 53703
Emergency (24/7)
Toll Free: (800) 792-0212