Waukegan Roofing Company
Quality local roof repair and replacement services in Waukegan, IL.

Our trusted team ensures your roofing project's success
Roof replacement in Waukegan with products made in the U.S.A.
Waukegan roofing services
We specialize in re-roofing, roof repairs, restoration and roof management solutions for Waukegan residents.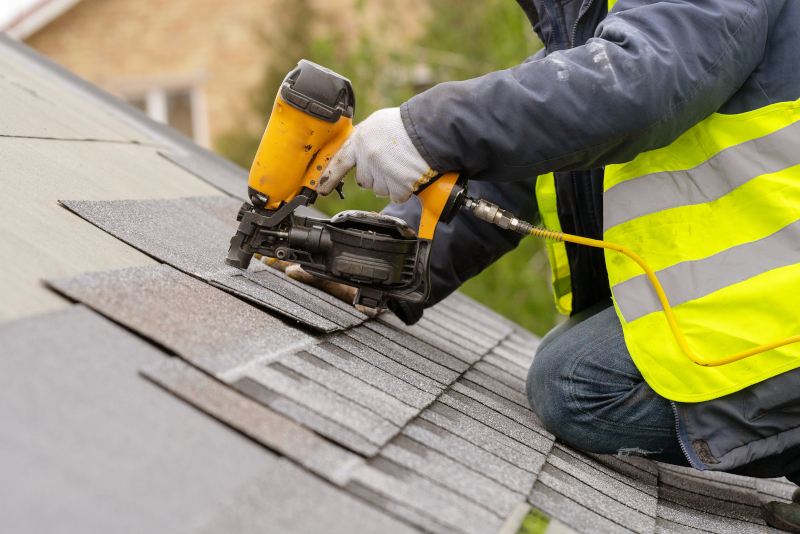 Waukegan roofing professionals
Our team is dedicated to delivering exceptional roof repair, replacement, and maintenance services to property owners and managers in Waukegan.

Looking for a reliable Waukegan roofing company?
Contact us today to schedule your free roof inspection and start turning your home into the beautiful, dream property you've always wanted.
Request a Quote Now!
Frequently Asked Questions
Do I need a permit for roofing work in Waukegan, IL?
Yes, a permit is required for all roofing work within the City of Waukegan. Exceptions may be made for repairs under 1 square at the discretion of the Building Official.
How do I apply for a roofing permit in Waukegan, IL?

Roofing permit applications must be submitted online and should be completed in full. The application must include a copy of the proposal/contract between the contractor and property owner, signed by both parties, as well as the contractor's registration and state license. AES will handle all permit applications.
What are the contractor registration requirements for roofing work in Waukegan, IL?
Roofing contractors must be registered with the City of Waukegan and provide a copy of their State of Illinois License. They must also have a notarized letter of authorization on file, signed by the license holder, and a letter of authorization on company letterhead with a list of employees. Authorized employees must also provide ID

Are there any additional requirements for roofing work in Waukegan, IL?
Digital copies of permits must be made available upon request while work is being completed. Commercial and industrial roofing work must be completed by an unlimited licensee. Re-roofing is only allowed up to 2 layers of shingles. A minimum of 24" of ice and water shield is required. Permit fees will be doubled for any work started without an official permit posted.
Address
Allied Emergency Services, INC
License Number: 104.019029
2208 Midwest Rd, Suite 105
Oak Brook, IL 60523

811 East Washington Ave, Ste 400 #0040 Madison, WI 53703
Emergency (24/7)
Toll Free: (800) 792-0212