Wilmette Roofing Company
Quality local roof repair and replacement services in Wilmette, IL.

Ensure the Success of Your Roofing Project with Our Trusted Team
Roof replacement in Wilmette with products made in the U.S.A.
Wilmette roof replacement
When it comes to your roofing project, you want to trust the team that is handling it. At AES, we have built a reputation as a trusted roofing company in Wilmette, IL.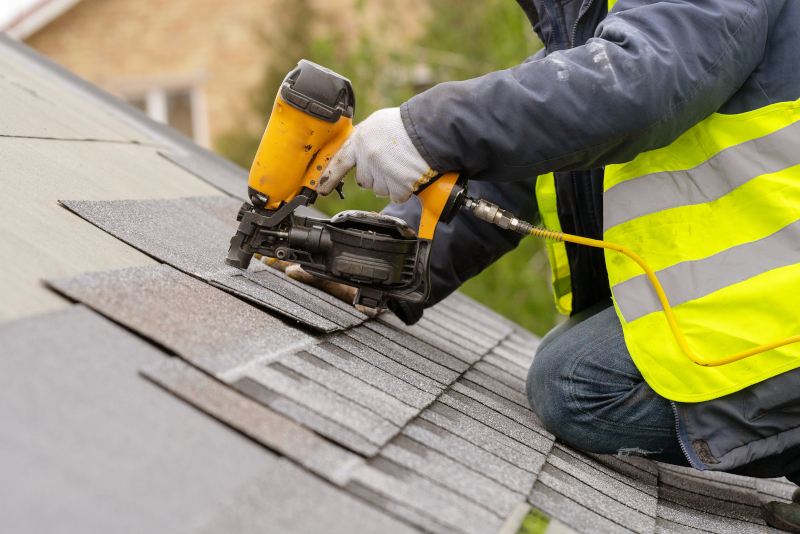 Wilmette roofing professionals
Our team is dedicated to delivering exceptional roof repair, replacement, and maintenance services to property owners and managers in Wilmette. Don't take chances with your roofing project – choose the team you can trust at AES.

Looking for a reliable Wilmette roofing company?
Contact us today to schedule your free roof inspection and start turning your home into the beautiful, dream property you've always wanted.
Request a Quote Now!
Frequently Asked Questions
What types of roofing projects require a permit in Wilmette, IL?
Roofs that are new or being repaired with an area over 100 square feet (Class C or better fire rating) require a permit in Wilmette, IL.
What building codes does Wilmette follow for roofing?

Wilmette follows the International Residential Code (IRC) 2006, Life Safety Code 2006, National Electric Code (NEC) 2005, Illinois Accessibility Code 2018, International Mechanical Code (IMC) 2006, International Energy and Conservation Code (IECC) 2012, Illinois State Plumbing Code, Wilmette Village Code, and the International Fire Code (IFC) 2006 for single-family construction.
What are the construction hours allowed in Wilmette?
Construction is permitted from Monday through Friday from 7:00 a.m. to 7:00 p.m. and on Saturday from 9:00 a.m. to 6:00 p.m. Construction on Sundays and holidays is not allowed, except for homeowners or occupants who may engage in construction activities personally from 9:00 a.m. to 5:00 p.m. on holidays including New Year's Day, Memorial Day, the Fourth of July, Labor Day, Thanksgiving Day, and Christmas Day.

Is a permit required for roofing on non-habitable structures in Wilmette?
No, a permit is not required for roofing on non-habitable structures such as detached garages in Wilmette.
Address
Allied Emergency Services, INC
License Number: 104.019029
2208 Midwest Rd, Suite 105
Oak Brook, IL 60523

811 East Washington Ave, Ste 400 #0040 Madison, WI 53703
Emergency (24/7)
Toll Free: (800) 792-0212