Schaumburg Roofing Company
Quality local roof repair and replacement services in Schaumburg, IL.

Our trusted team ensures your roofing project's success
Roof replacement in Schaumburg with products made in the U.S.A.
Schaumburg roofing services
We specialize in re-roofing, roof repairs, restoration and roof management solutions for Schaumburg residents.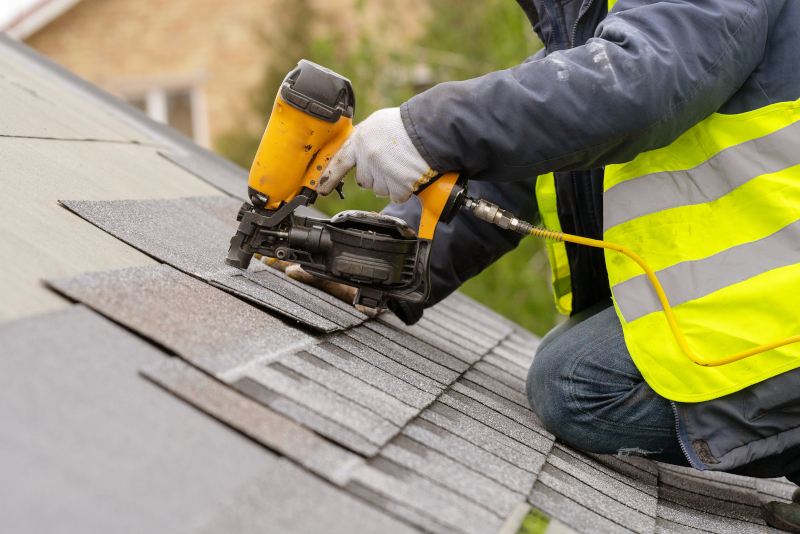 Schaumburg roofing professionals
Our team is dedicated to delivering exceptional roof repair, replacement, and maintenance services to property owners and managers in Schaumburg.

Looking for a reliable Schaumburg roofing company?
Contact us today to schedule your free roof inspection and start turning your home into the beautiful, dream property you've always wanted.
Request a Quote Now!
Frequently Asked Questions
What is required for a roof replacement or shingle-over project in Schaumburg?
A Village Permit Application is required for roof replacement or shingle-over projects in Schaumburg.
What codes and ordinances must roofing systems and installations in Schaumburg adhere to?

Roofing systems and installations in Schaumburg must be in full compliance with the 2012 International Residential Code, 2012 International Building Code, and Village of Schaumburg adopted ordinances and procedures. They must also meet the manufacturer's guidelines.
What types of inspections are required for roofing projects in Schaumburg?
Active and Final Inspections are required for roofing projects in Schaumburg. It is recommended that contractors review the Roofing Inspection Procedures before beginning their project.

What are the code requirements for roof slope, fasteners, underlayment, flashing, and re-roofing in Schaumburg??
The roof slope for shingle and tile roofs in Schaumburg must have a minimum slope of 4 in 12. Shingle roofs with a slope less than 4 in 12, but not less than 2 in 12, must be applied in strict accordance with the International Residential Code. Only copper or hot-dipped galvanized fasteners may be used, and they must be applied on a nail line as indicated by the manufacturer's specifications. A minimum of 15 pound felt must be used as underlayment, and an approved ice/water protector must be applied along the eave line. Flashing must be installed at junction of chimney and roof, roof and wall intersections, in all roof valleys, and around all roof openings. Re-roofing is limited to a maximum of two layers of shingles.
Address
Allied Emergency Services, INC
License Number: 104.019029
2208 Midwest Rd, Suite 105
Oak Brook, IL 60523

811 East Washington Ave, Ste 400 #0040 Madison, WI 53703
Emergency (24/7)
Toll Free: (800) 792-0212